A research team based in the Language and Literacy Education Department at UBC
a software for transforming text into sound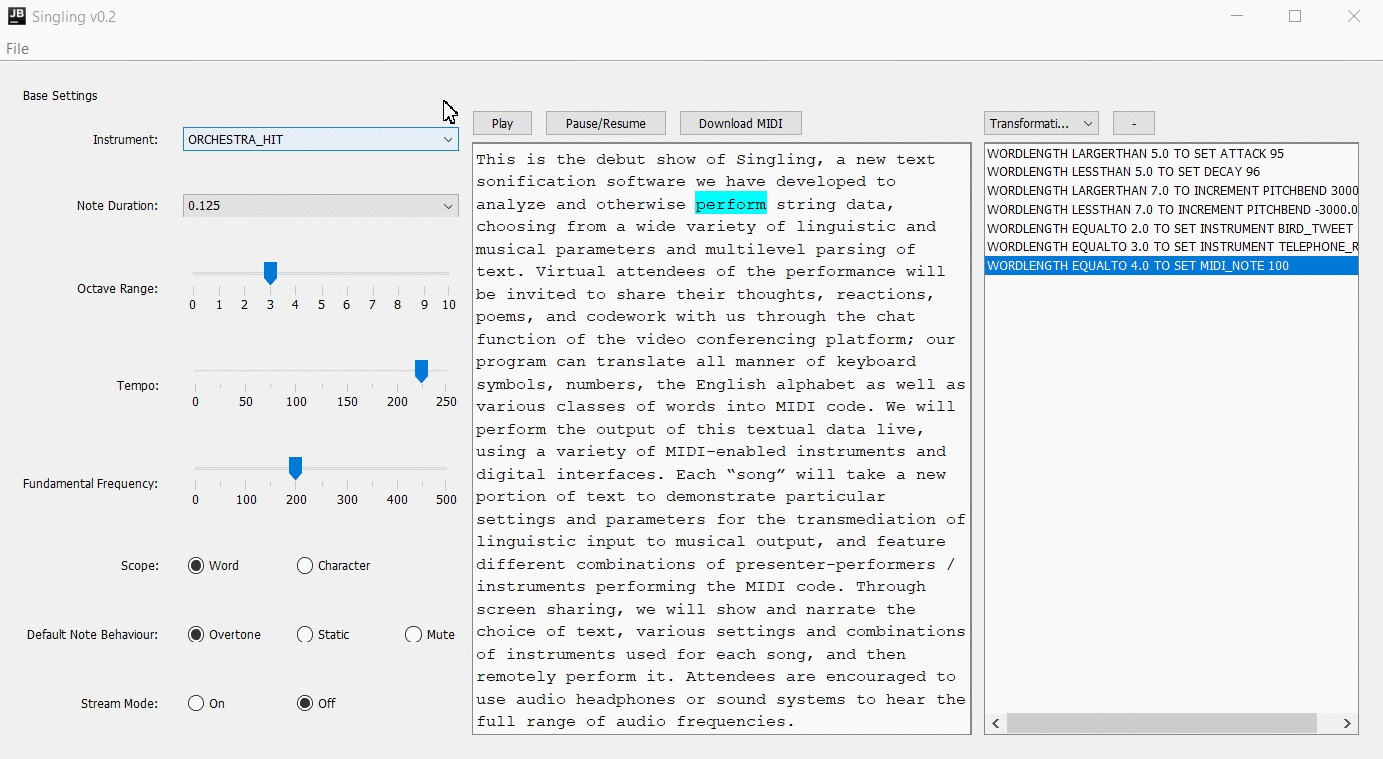 A web version is currently under development! Stay tuned for updates!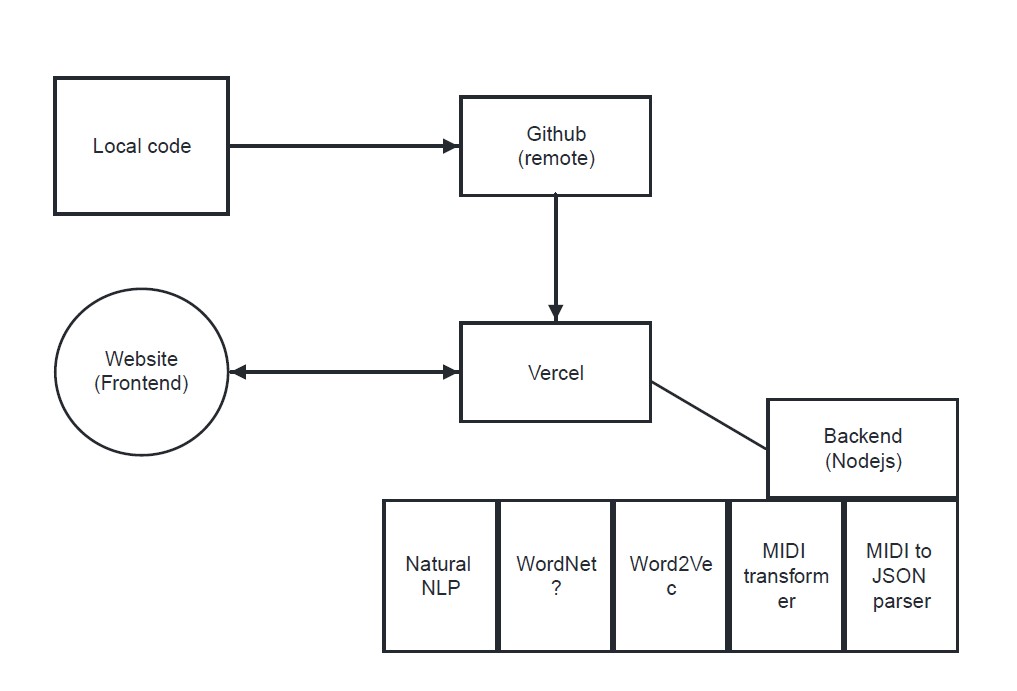 The above is a rudimentary diagram of the software's architecture.
Singling (Stable)
Download the previous stable version of Singling as a standalone jar package.
Singling (Experimental)
Download the latest experimental version of Singling here. The jar file should be in the same directory as WordNet 3.0 folder.
Database
Required for the experimental version only. Download WordNet 3.0 from the offical website and unpack. If you're not using version 3.0, please rename your folder to "WordNet-3.0" as that is what the program will search for.
Conferences and Performances
Virtual performance @ Electronic Literature Organization's Conference + Media Arts Festival on July 17th, 2020
Video produced by Rachel Horst. Skunk Tales written by Rachel Horst, Kedrick James, Esteban Morales, Effiam Yung, and Yuya Takeda
Connections @ AIRG 3rd International Symposium on Oct 16-17th, 2020
Sonification by Jamie Donnici, April 2021
Sonification by Giovanna Lucci, March 2021
Kedrick James at Just Another Open Mic 2020, Dec 2020